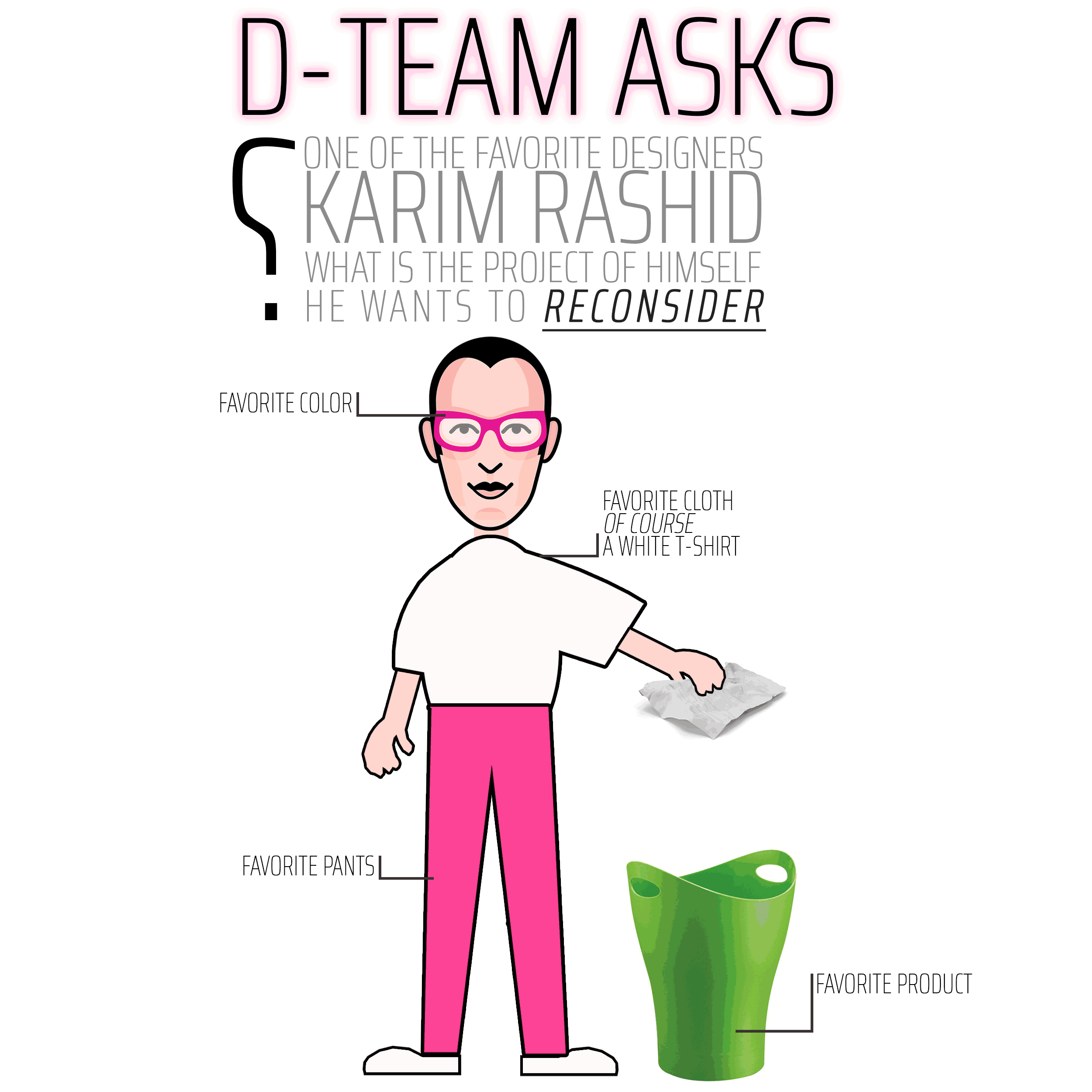 Born in Cairo on 18 September 1960, Karim Rashid graduated from the Industrial Design Department of Ottowa Carleton University. Since 1993, he has his own design studio in New York.
Kenzo, Hugo Boss,Sony Ericsson, Citibank, Pepsi,  LG Hausys, Prada, Yahoo, Armani… are just a few of the brands he works with.. 
Describing himself as "optimistic, perfectionist and provocateur", Karim Rashid thinks that design should appeal to emotions and human soul. When his favorite designs were asked, he says he puts the 'Garbo' waste bin in a different place, which he designed 24 years ago for 'Umbra' when he first established his company, and which still has great demand today. Rashid, whose product design we have emphasized, also makes interesting spatial analyses in interior architecture. He finds it more exciting to see his own designs when he enters someone's house than the exhibition of his works in an important museum.
He chooses plastics in his designs. For this reason, he is subject to much criticism. But Rashid thinks that the plastic is sustainable and less damaging to the environment. He says that some plastics are carcinogenic and irresponsible, but in recent years, the production of responsible plastics have gained importance. He also provides materials from these producers. He opposes to the use of wood as a sustainable material, emphasizing that cutting trees damages the nature more.
Karim Rashid, who has a colorful personality, is vivacious. It is possible to feel his style in every area of his life, from the clothing style to the life style. His designs are unique, and it seems that Karim Rashid's all designs make a difference. Our principle, as Demirce Norms Architecture, is also in this direction. For this reason, we are closely following Karim Rashid. We wish him to continue to capture "our inner world" with his projects …