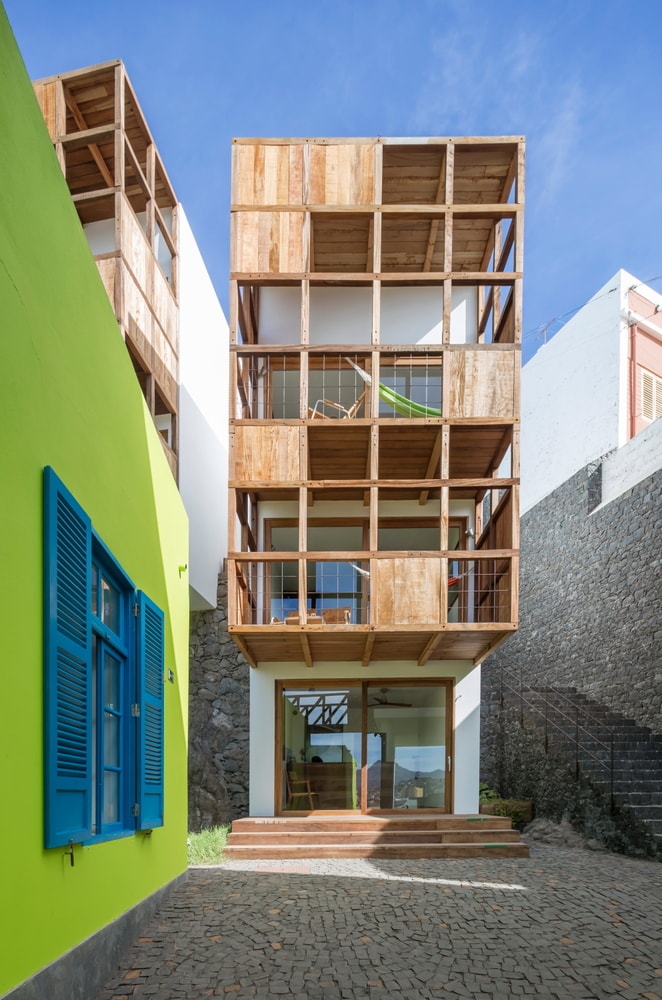 Hi everyone,
Terralodge Hotel, located in an interesting area with its geography and architectural texture, is with you.
The hotel is located in Sao Vicente island in the Atlantic Ocean. In the project area, a colonial house on the land was preserved, and a hotel was designed in association with that house. This house, which was operated as a trekking office, was designed as a terrace overlooking the bay for hotel guests together with the effect of topography as it is located in the center of the land.
TerraLodge Hotel is a project that managed to attract attention with its strong connections with its surroundings, natural sustainability strategies, its relationship with the local, in short, with its modest stance.
Then we are ending our article with the slogan of LONG LIVE 'CONTEXT' in the light of this project.