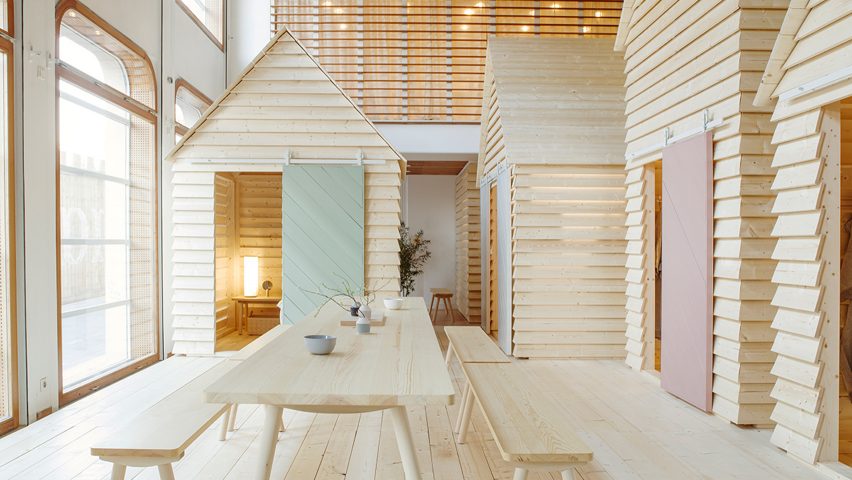 Hi everyone,
Today we want to talk about the design that brings a different perspective to hotel typology. In order to celebrate the 100th anniversary of Finland's independence, designer Linda Bergroth turned Finnish Cultural Institute in Paris into a hotel.
The name of the project is 'KOTI', which means 'home' in Finnish. Guests staying in the 6 Finish cottages, where the feeling of comfort and peace is intensive, can taste traditional Finnish hospitality after discovering Paris.
The warmth of the woods and the relaxing Scandinavian colors … For those who like meeting and spending time with new people … Who would want to stay here?
Koti Hotel, offering an interesting hotel experience with its common sharing areas, is now featured in  #dblog …